Helping you grow.
Monica Anderson Young, principal of assisted, has worked with large Fortune 50 companies and small businesses, all with one purpose in mind — helping each to grow. With a background in learning, talent development, communications, and cultural analysis, assisted* lives up to its name. We assist, we develop, we strategize and analyze, then we work with companies to create work environment where employees flourish. Our main purpose is to help create joy in the job which translates into efficiency and profit growth. Quite simply, we love what we do and bring an unparalleled energetic, passion for people to each client; and we do it with the budget in mind. assisted* believes in contributing to the profit margin, not draining it with high consultancy fees and expenses. assisted* is tremendously proud of the companies we have worked with, networks formed, and success we have seen.
The Team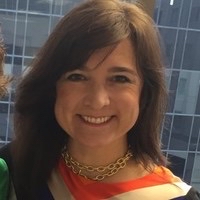 Principal & Founder
Monica Anderson Young, principal of assisted*, has worked with both Fortune 50 companies as well as small businesses with one purpose in mind – helping each organization and employee grow. The main purpose of assisted* is to help create joy in the job, which translates into efficiency and profitability.
Monica has consulted within insurance (AIG, Aspen, Munich Re), furniture (Tritter Feefer, B2B and consumer publications), apparel (Sara Lee/Hanes), innovation/venture capitalists (Vinaj, Telosity), and worked with governmental agencies both domestically and internationally. By working extensively within Europe, Asia, South and North America, Monica has built a vast network while honing the specializations which shape assisted*.
Named as a Top 30 Hoya while pursuing an executive master's in Strategic Global Communication from Georgetown University, Monica also holds a post-graduate certificate in Organizational Behavior from Harvard University and will begin her doctorate in Global Leadership (Fall 2020). She received the key to Kernersville, North Carolina, only the second person to receive this honor in town history, for the social good initiatives developed and implemented for the community.
From the classroom to the boardroom, assisted* creates and delivers impactful programs aimed at assisting and encouraging people to find their most productive, connected, educated results through platforms built on data, communication, creativity, and compassion. 
Portfolio Specializations:
Organizational Assessment
Cultural Transformation
Change Management
Internal and External Communications
Talent Optimization
Employee Engagement
Corporate Social Responsibility/Corporate Citizenship
Diversity & Inclusion
Kilby O'Hea
Social Media & Marketing Coordinator
.
With a background in Event Planning & Marketing and a true product of her generation, Kilby O'Hea serves assisted* as the Social Media & Marketing Coordinator. She graduated with a degree in Public Administration and a minor in Philanthropy & Nonprofit Studies from Auburn University. During her time at Auburn, she was one of eight students selected from the student body to attend the Women Philanthropy Board's Spring Luncheon with keynote speaker Dr. Jane Goodall. Kilby was recognized during Auburn's 2015 Homecoming game for her work with the Committee of 19, an organization which helps to fight global hunger.
After graduating, Kilby moved to Texas where her leadership experiences have included organizing and leading 40 people on a humanitarian trip to Guatemala where they partnered to provide behavioral health services, education and promote civic participation with women that have experienced high levels of historical trauma. She loves to connect with others to make the world a better place.
In her free time, you can find her exploring coffee shops in Austin with her husband, planning their next outdoor adventure, or working on their 1987 Volkswagen Vanagon.